For some odd reason my steam website on google is in italian, but what is even better is when i traslate the italian to english, these great translations occur
Dont you love it when you unbox a M4A4 | Howl in New Factory Condition?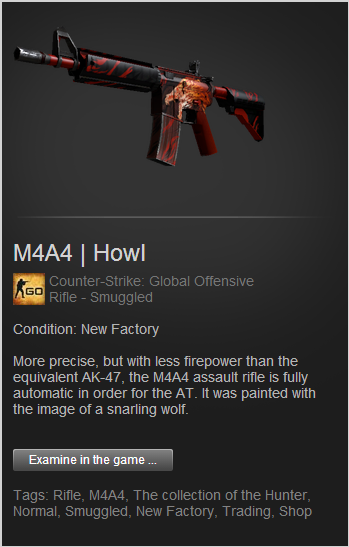 Or how about getting a Scar 20 Principle? pretty sure it is a contractor, but how about it's conditon is it minimal wear?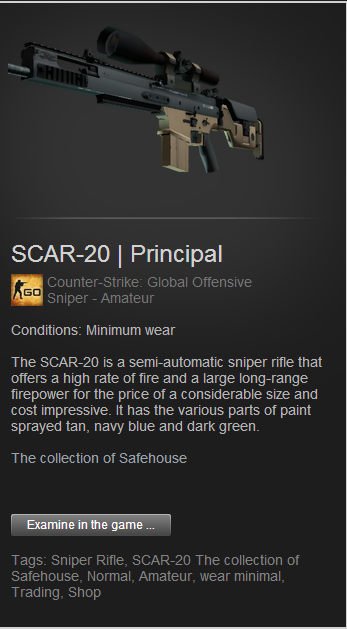 And now, we have the DREAM AWP | Asiimov in the condition Field tested!
or you could save a little money and get an Awp Asiimov Well Worn... or in this case, just worn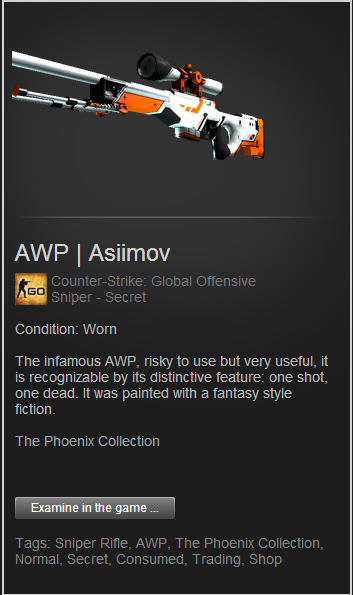 Well, you finished a competative match, and here comes the drops, should you get a new mission? an Operation Breakout or e-sports Summer case? no you get the infamous p250 Sand dune battlescarred, or as i like to call it as a person who looks at the glass half full, marked by battles